WITECH Micropod 2 V17.04.27 Download, Install, Using tips, Error Solution
WITech MicroPod 2 with V17.04.27 software can work online and support Chrysler, Dodge, Jeep till year 2017. Here offer the V17.04.27 free download link, installation guide, using tips and some common error solution.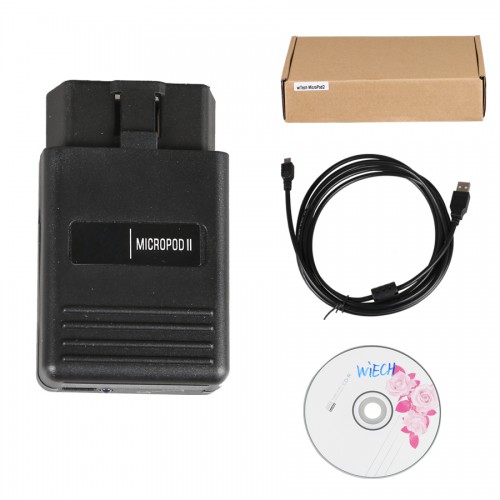 Part 1: Free download V17.04.27 wiTECH MicroPod 2 software:
https://mega.nz/file/Nm5QRQYR#fVPAE7SNtYa2iE5eqQaZ1zyW7A1nh94-vPGpK1Iu3lg
Password: no need
Size: 791.5 MB
Security: no risk!
O.S: Win XP/Win7
Language: English, French, Spanish, German, Italian, Russian, Japanese, Korean and Chinese
Note:
It's wiTECH software crack
No need password for wiTECH MicroPod 2 login
No need wiTECH software license
Function:
-A diagnostic and programming tool: It replaces your StarMobile, StarScan, and wi-TECH POD, and enables your technicians to increase their productivity and provide world-class diagnostic services to your customers.
– A separate Tech Authority Subscription is required to access to Module Re-Flash Programming, TSBs, wiring diagrams, and repair information.
Part 2: How to install V17.04.27 wiTECH MicroPod 2 software crack?
Step 1: Install AdobeAIRInstaller.exe
Step 2: Install jre-6u45-windows-i586.exe
Step 3: Install witech_install_17.04.27.exe
Step 4: RESTART the computer
wiTECH diagnostic tool is ready for use!
Part 3: How to use Chrysler wiTech MicroPod 2 clone for diagnosing/ programming?
The answer can be found here
Using Tips (Important):
Don't connect to network when you use the device, otherwise, the hard disk will be damaged and cannot work!!!
First connect MicroPodII to vehicle, if the red indicator turns on, then connect to laptop and run software.
Part 4: Chrysler wiTech MicroPod 2 Common Error & Solutions
Error 1: Device with serial number XXX is not registered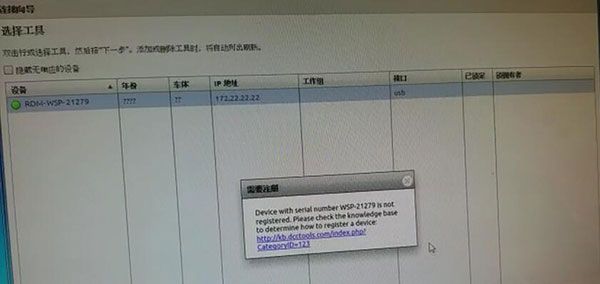 The solution:
1. Right click wiTech Diagnostic Application-> Properties-> Open file location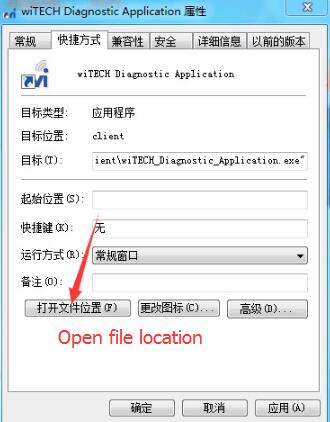 2. Enter C:/Program Files (x86)/DCC Tools/wiTECH/client
Right click "app-config" text file and select "Edit"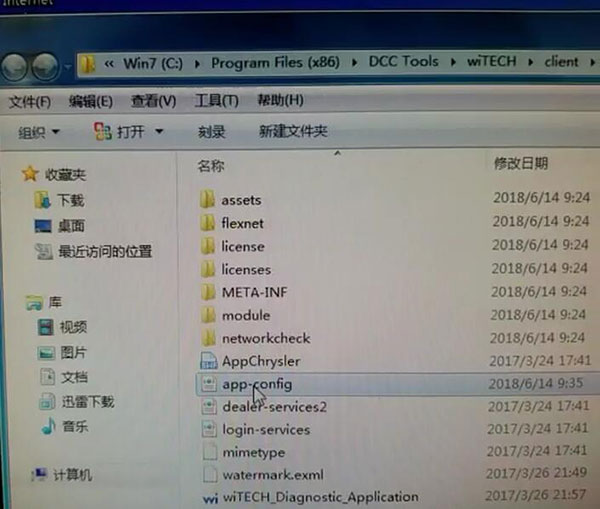 3. Find out "VerificationHash", and in the value item, change the first number to anyone digit you like
i.e change 5 to 6
Then save the text file (Very important!!!)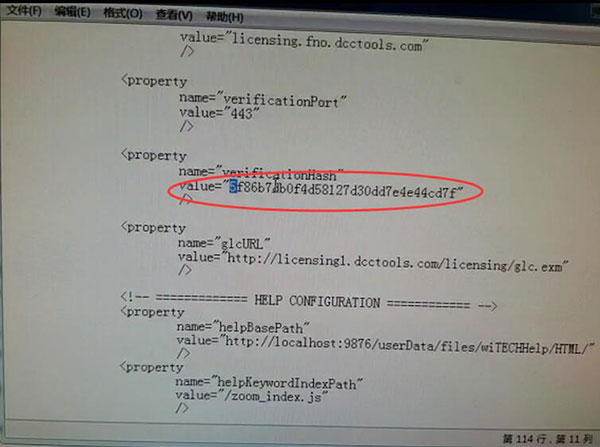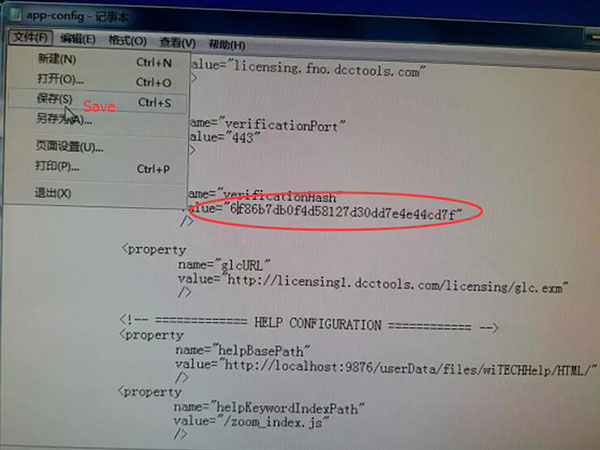 4. Run Witech Micropod II software.
If it still displays message" an internal registration error has occurred ", just close these windows to ignore it.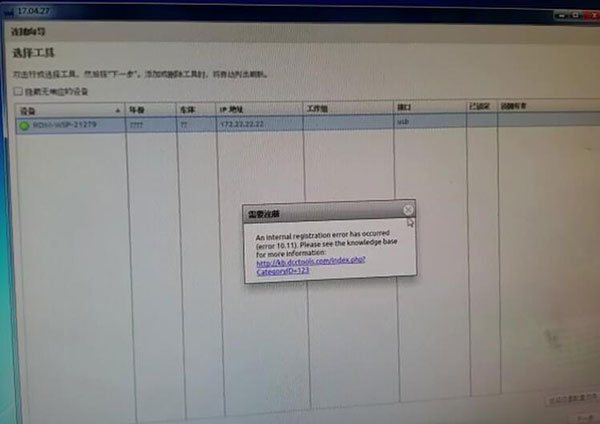 5. Tick off "Working Offline" at the left corner of screen, then you don't need to log in. Click on "Finish"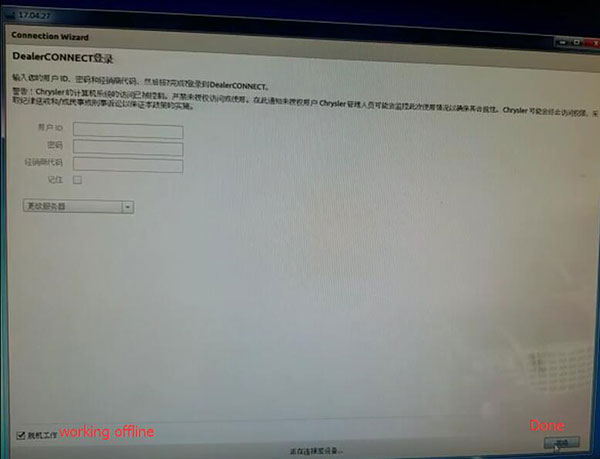 Problem Fixed
Go on using wiTech MicroPod 2 to diagnose or program Chrysler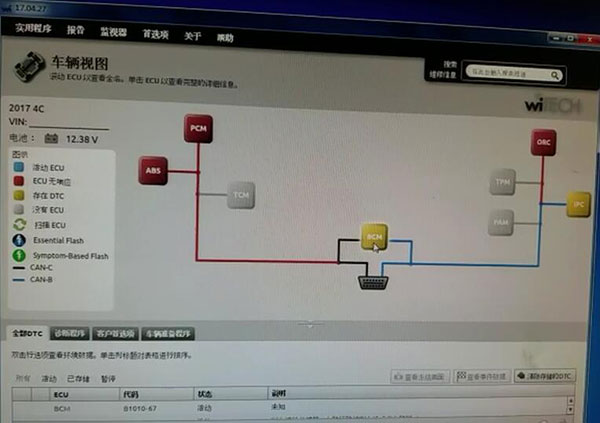 Error 2: When register MicroPod 2 V17.04.27, it prompts "Access refuse".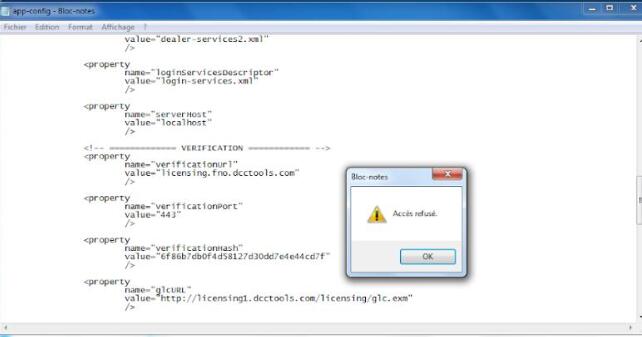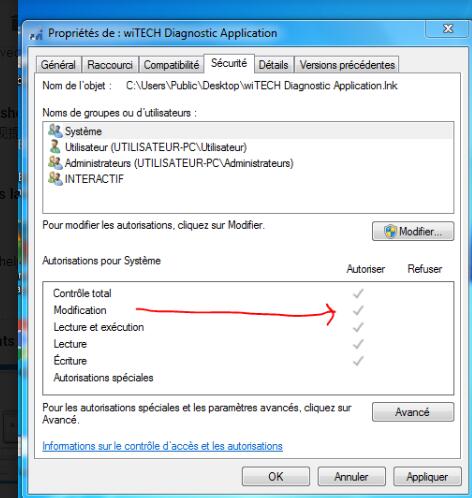 The solution:
The prompt is indicating that the software is not installed properly. It's better to uninstall and reinstall.
Error 3: It cannot detect the Witech MicroPod 2 diagnostic tool on the computer. Maybe there is something wrong with the driver.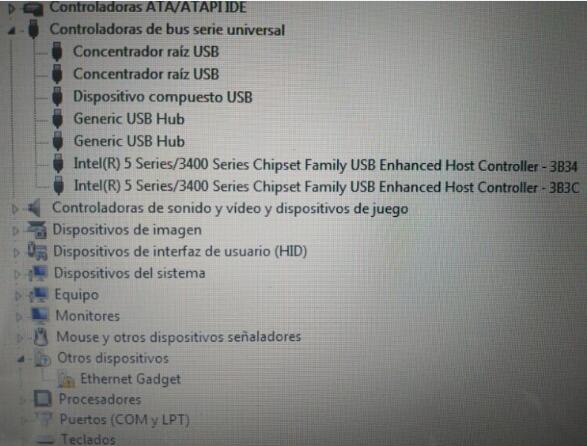 The solution:
When connecting MicroPodII to computer, it will install driver automatically.
If cannot, please right click "Ethernet Gadget" to install manually.

Error 4: When connect the wiTECH2 Micropod 2 interface to diagnose Chrysler, the MicroPod2 indicator light flashed and software prompted error message "microprocessor 1 is unresponsive".
Possible cause:
1). Software is not compatible with hardware/firmware.
Please use the default software CD in package or free download by the mega link in part 1.
2).Incorrect connection
Please follow the correct steps to connect the micropod2
-Connect wiTech Micropod2 to vehicle first
-If the red indicator light turns on, then connect wiTech to laptop
-Open wiTech software (if software detect newer wiTech version, it will run an upgrade.Wait the upgrade completed. If it does not prompt to update software to newer version, just run software)
-If you connect to laptop first (power by USB cable) and run software immediately, software and firmware will automatically synchronous upgrade and that will lead to the firmware failure. Must connect the device to vehicle!
-If the red indicator flashes, the firmware is damaged. You have to send it back to repair.