

Last items in stock
Cleaning and maintenance of the entire transmission system: easily and quickly with just one device.
The CAT-501S offers a range of automatic functions that supply the transmission expert with a simple tool to exchange the transmission fluid.
The CAT-501S may be used in a manual operation as well.
Security policy

(edit with the Customer Reassurance module)

Delivery policy

(edit with the Customer Reassurance module)

Fast Delivery

(edit with the Customer Reassurance module)
Instruction

CTA-501S is professional in cleaning the auto transmission with the detergent added and exchanging the auto transmission fluid simultaneously with the engine on when there is pressure difference inside the auto transmission and the pump. It also has the function of auto transmission fluid flow automatical recognization, frequently-used vehicle adding and searching list, fluid exchanging result customerized printing, fluid filter replacement warning. Moreover, with bigger 5 inch display and optional VGA function, the presentation and operation will be more easy and vivid.
 

Specification

Power supply: AC 220 V / 50 Hz
Max. power: 150 W
Pressure gauge: 0 – 200 psi
Fluid outlet hose/ fluid return hose: 2.5 m
Equivalent exchange error: ± 100 ml
Fluid draining hose: 3 m
Fluid tank: 2 x 20 l
Mean exchange speed: 2 l / min
Noise: < 70 db
Size: 590 x 700 x 1,037 mm
Weight: 78 kg


 
Features

Directly filling of detergent
Type of transmission fluid can be chosen by viscosity
Including a printer and illuminated sight indicator of used and new fluid
 
 

Functions

1. Oil exchange and level adjustment.
2. Print out the procedure and more vehicle data.
3. Monitoring of oil temperature.
4. Monitoring of oil pressure.
5. Empty fluid tank without taking it out.
 
 


Details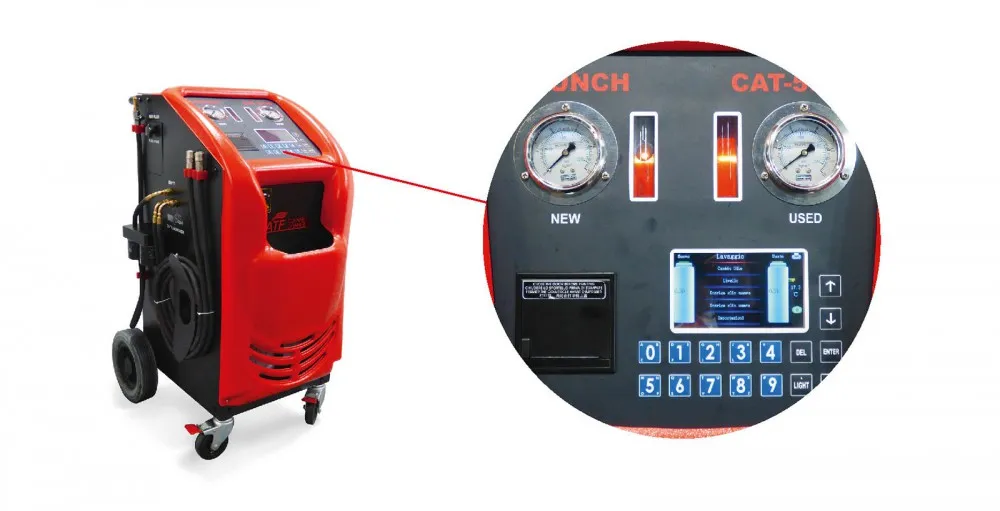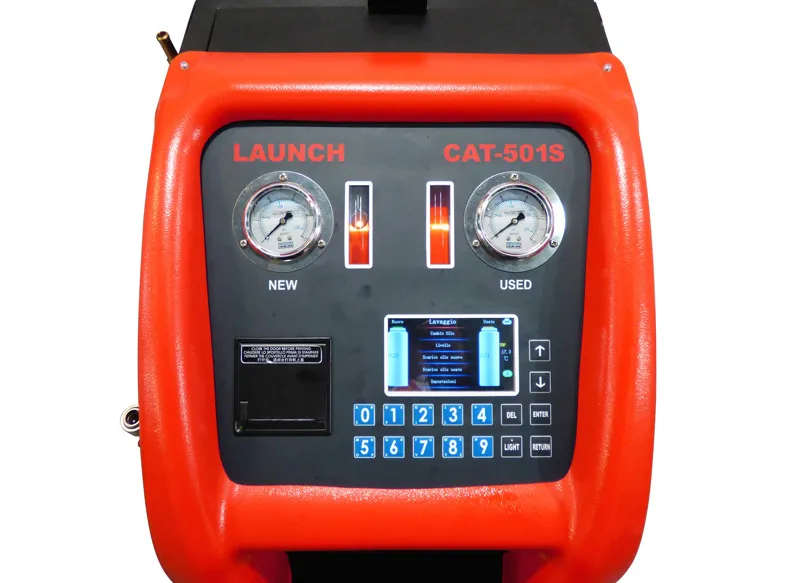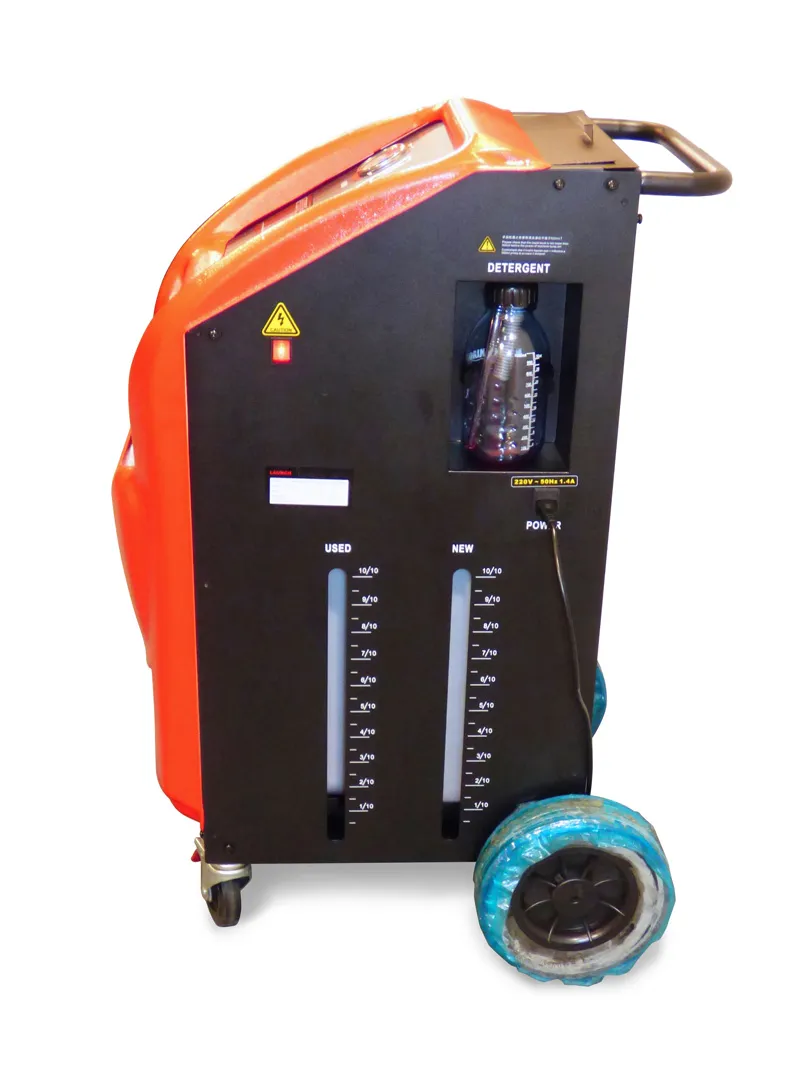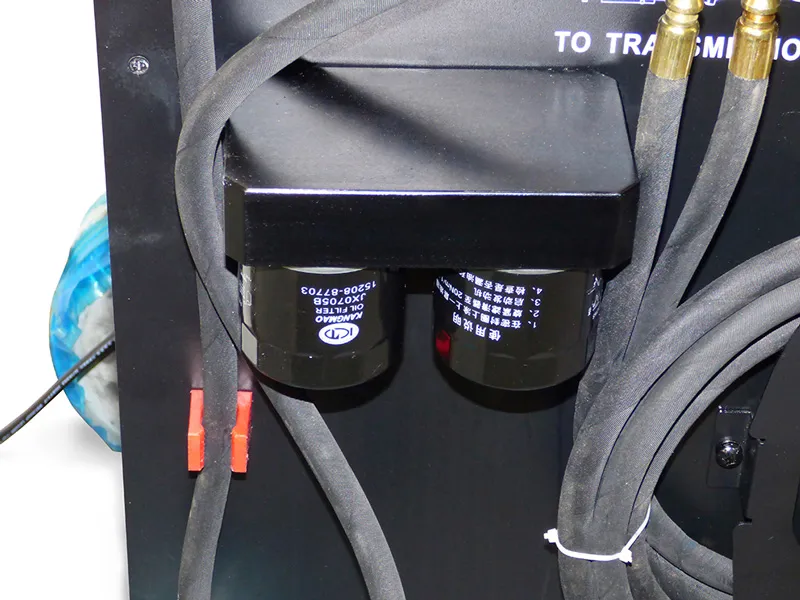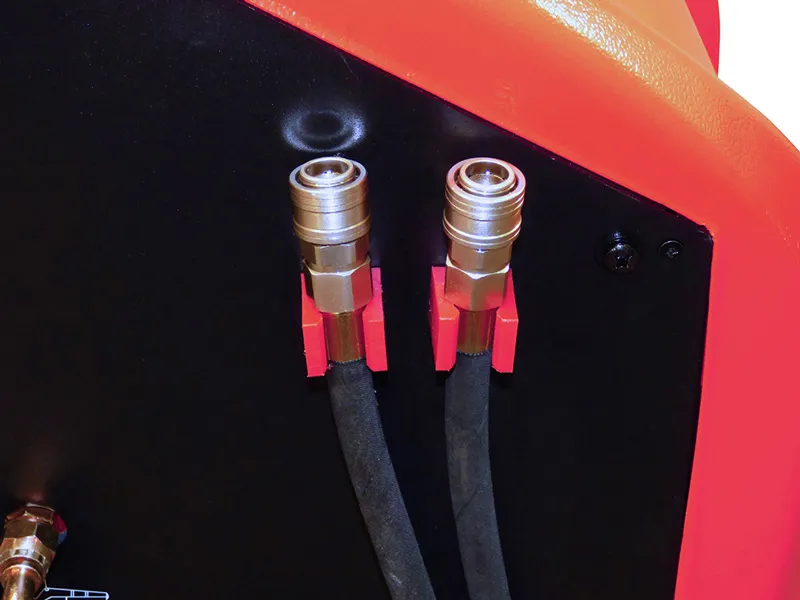 No customer reviews for the moment.