

AUTOOL SPT101 Car Spark Plug Tester with Auto Adjustable Double Hole Detector Ignition Plug Analyzer 110V 220V for 12V Vehicles
AUTOOL SPT101 Car Spark Plug Tester is for testing the performance and strength of spark plugs. The product simulates actual engine conditions and works up to 6000rpm. It is compatible with all spark plug for crankshaft engines and motorcycles on the market. It can also test two holes at the same time and is designed with a protective cover to ensure the safe operation of maintenance personnel during the test.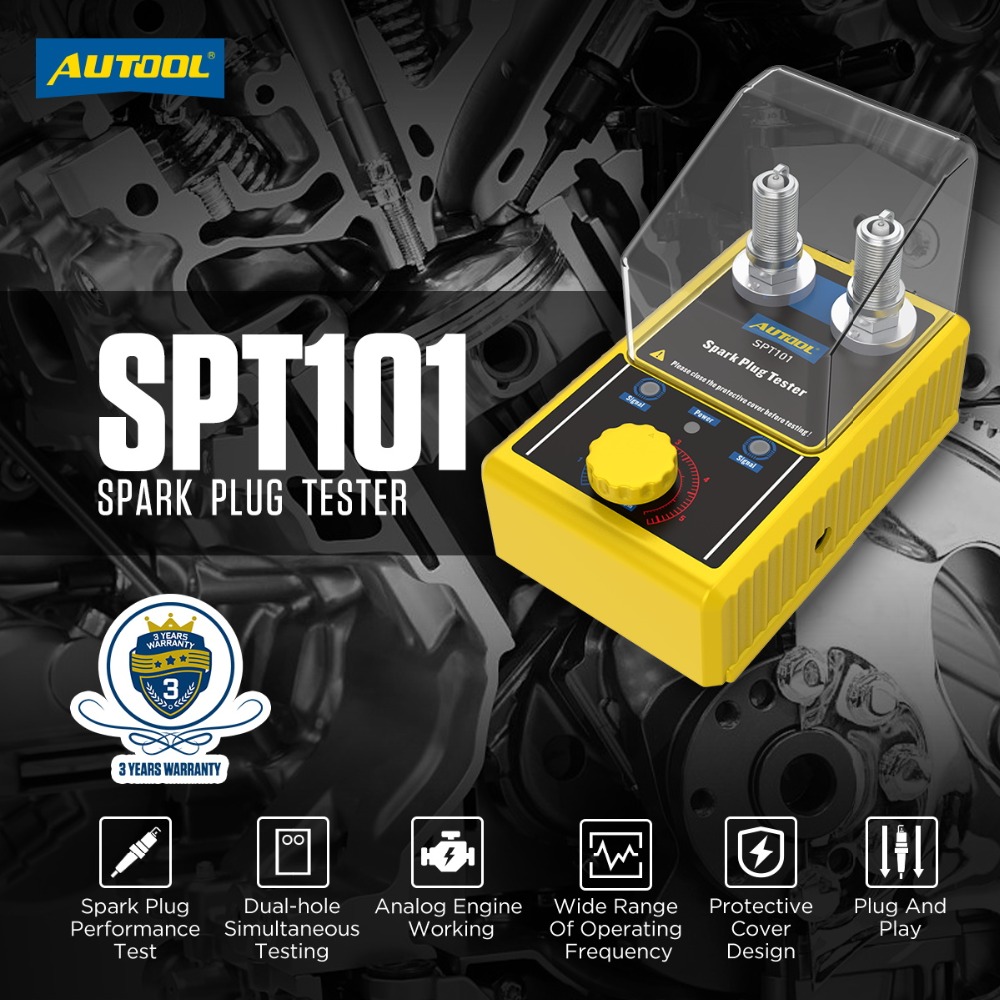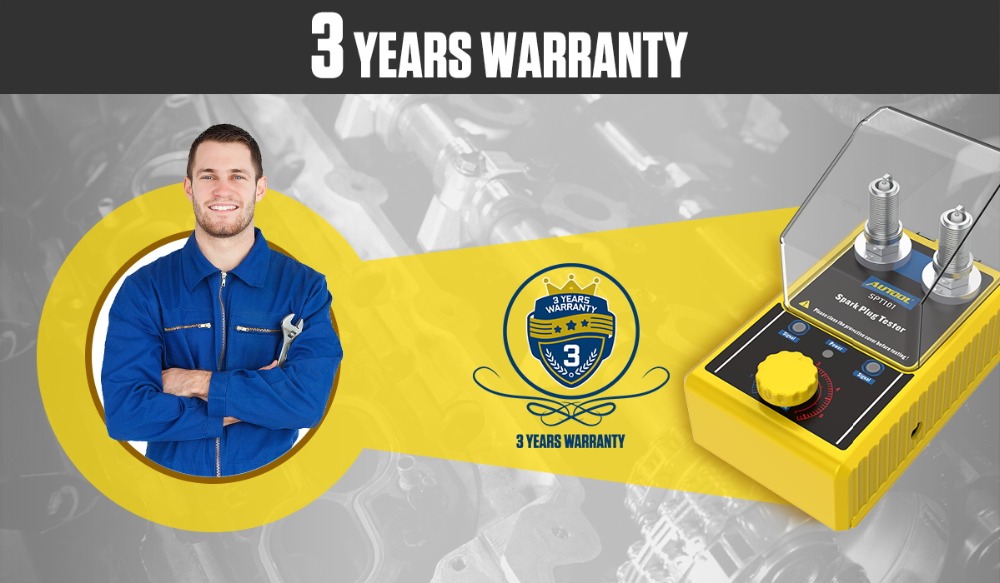 AUTOOL SPT101 Car Spark Plug Tester Feature:
1. [ Dual Hole Testing& Time Saving]: The AUTOOL SPT101 Car Spark Plug Tester is able to dual-hole simultaneous testing as well as analog engine working, which is much more efficient and time-saving.
2. [0 to 6000rpm Operating Frequency]: The AUTOOL SPT101 Car Spark Plug Tester is designed with adjustable working frequency, the range can reach 0 to 6000rpm. Can be adjusted as you required.
3.[Widely Application]: 12V Gasoline vehicles car spark plugs, 100V-240V input voltage .
4.[Easy operation Plug And Play]: Easy operation, plug and play. Come with indicator light, the status of the spark plug can be displayed more intuitively.
5.[3-YEAR WARRANTY]: For damage caused by non-human factors, AUTOOL promise to resend parts for free within 3 years. For any needs, you are warmly welcomed to contact us and we will get back to you ASAP within 24 hours.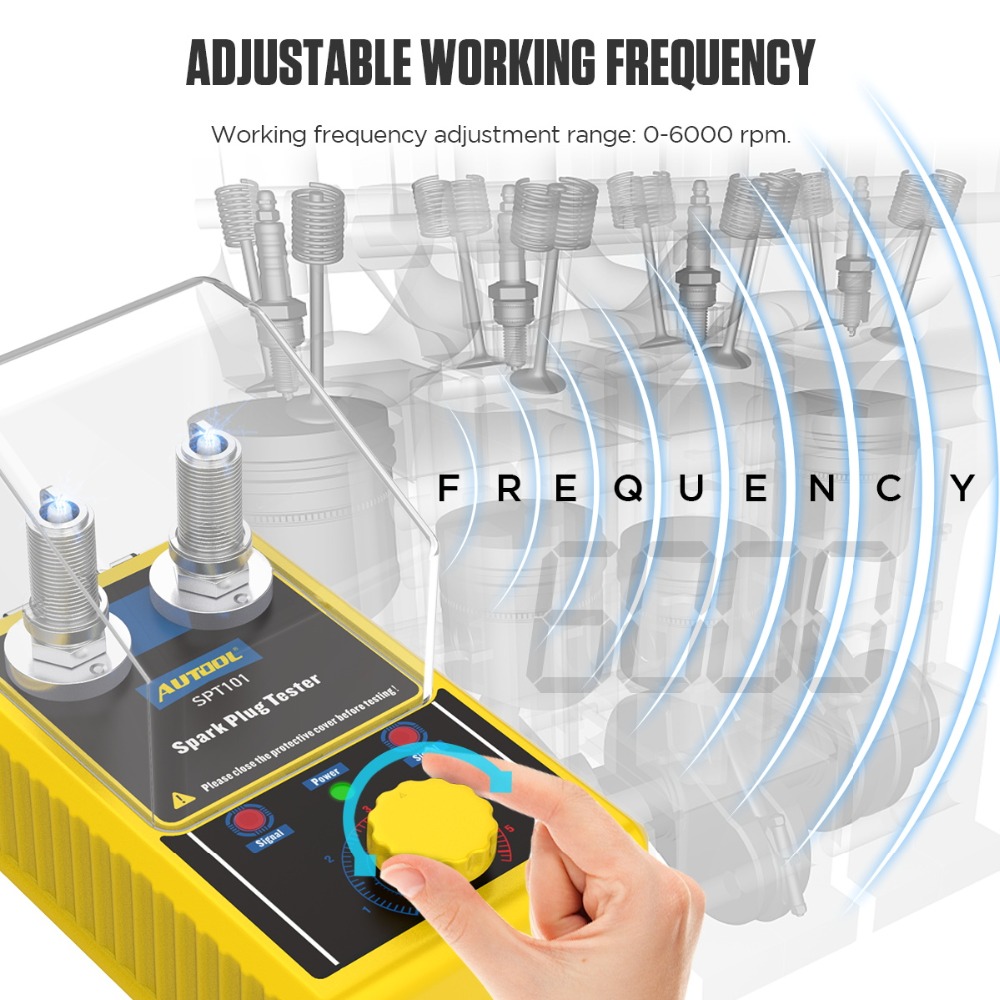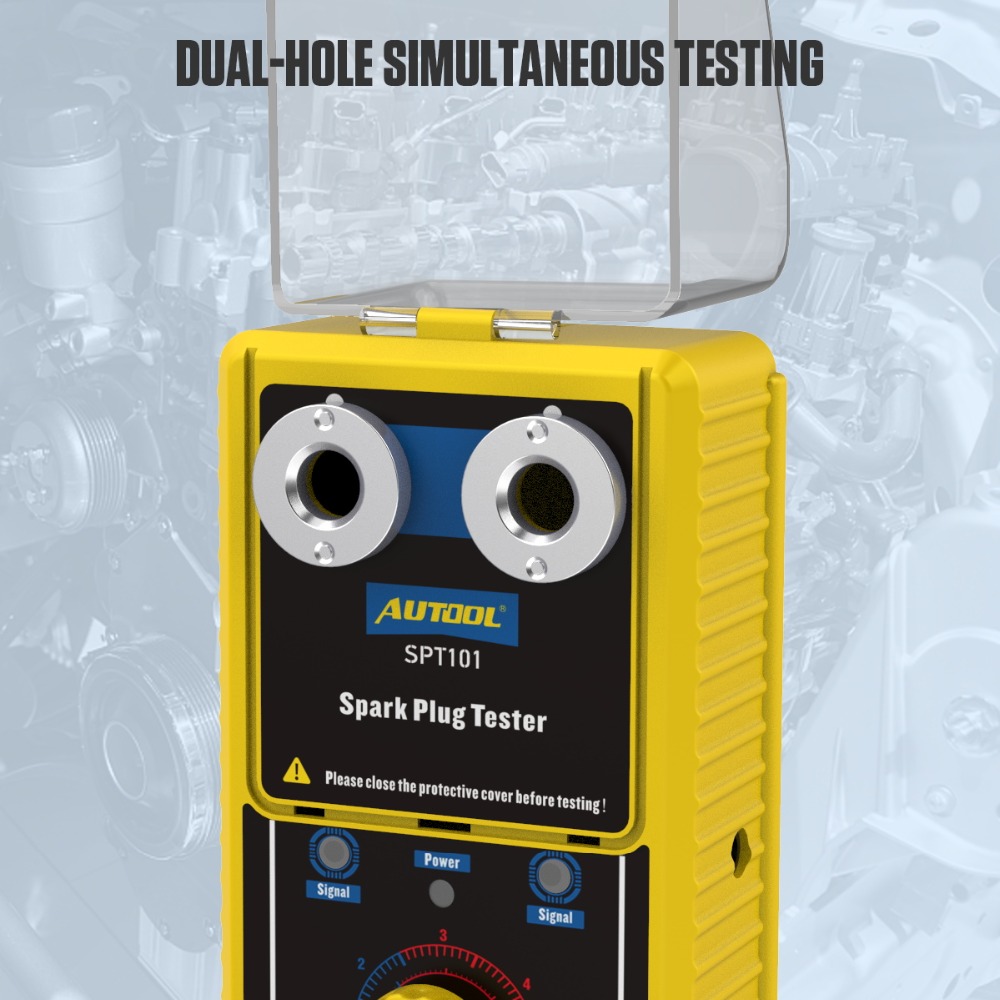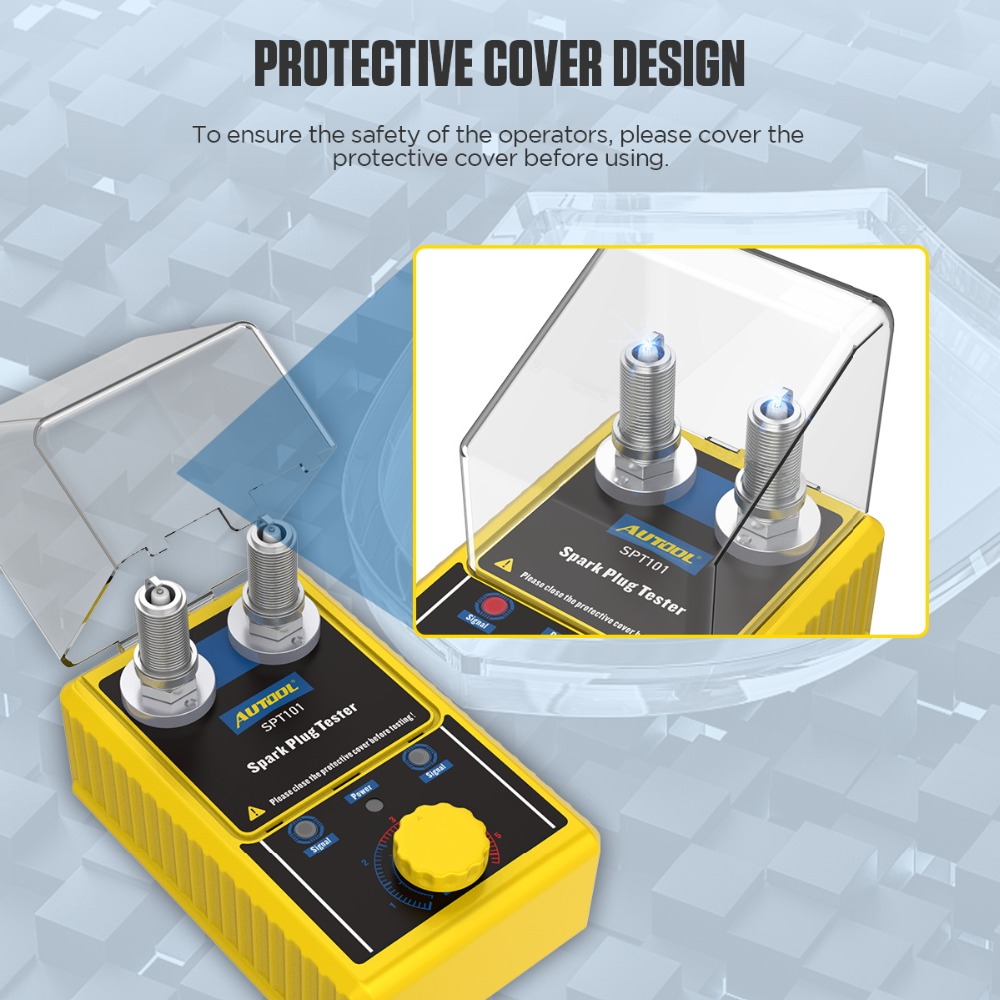 Easy to Operate :
Step 1: Place the spark plug in the test hole.
Step 2: Cover the protective cover.
Step 3:Connect the power supply and adjust the working frequency.
Step 4:Observe the spark plug test status through the protective cover.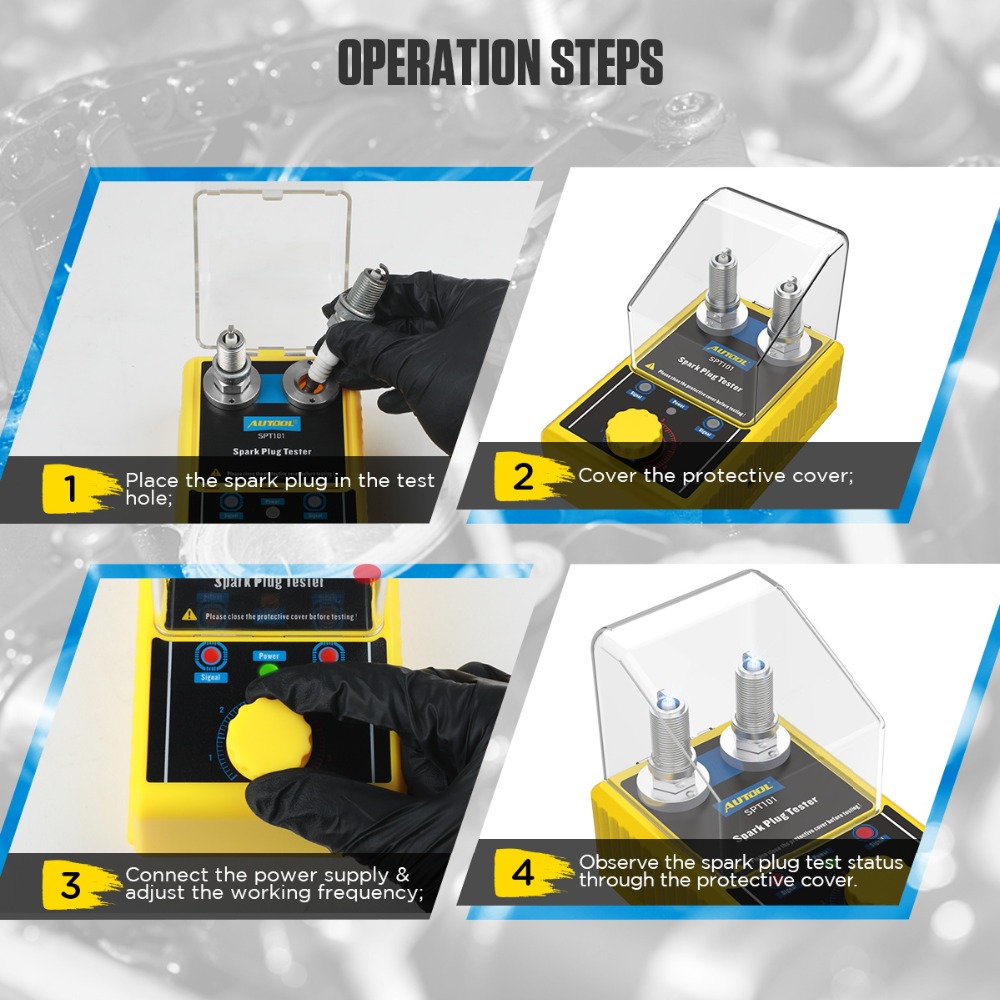 Packing List:
1pcs * AUTOOL SPT101 Car Spark Plug Tester main unit
1pcs * Packing box
1pcs * User manual
1pcs * Power supply connector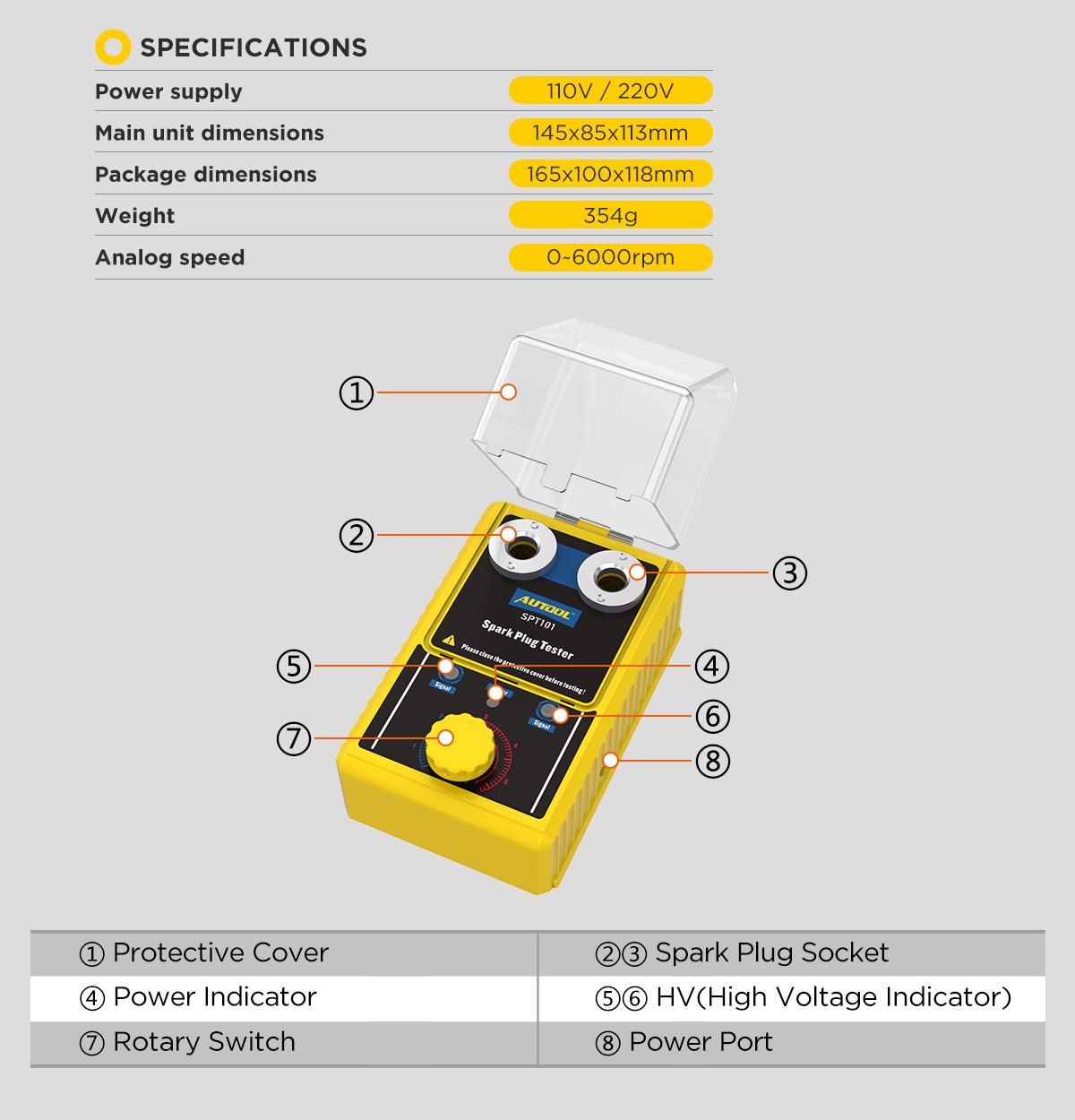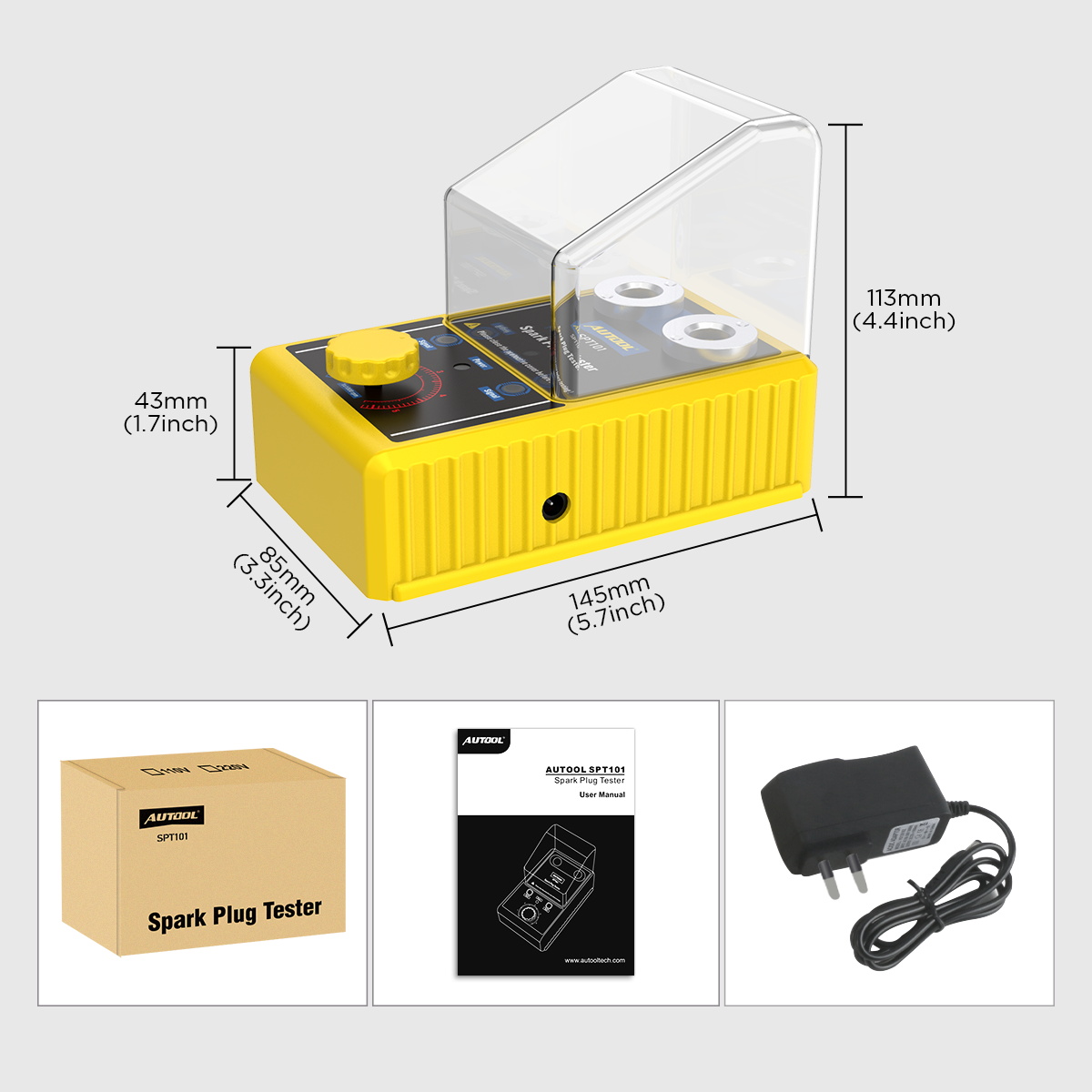 No customer reviews for the moment.